Current
Worship

Schedule


9:30 am

Sundays

May 2017
7 - 9:30 am Sunday Worship
14 - 9:30 am Sunday Worship
21 - 9:30 am Sunday Worship
28 - 9:30 am Sunday Worship

June 2017
4 - 9:30 am Pentecost. Healing Service.
11 - 9:30 am Bishop's Visitation!
18 - 9:30 am Sunday Worship
25 - 9:30 am Sunday Worship
Visiting

St. Andrew's?

Visit our Sunday page for more about Sunday services St. Andrew's.
Pentecost Sunday
Healing Service
Sunday, June 4 at 9:30am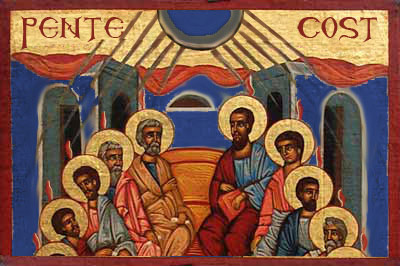 On Pentecost Sunday, June 4 at 9:30 am, St. Andrew's will hold a special healing service to pray for anyone in need of healing for any disease, illness or affliction of any kind. Our Lord Jesus Christ still heals and performs miracles, so we pray and trust Him to be faithful. Please come. We are eager to pray for you.
Garage

Sale!

Thursdays 12-6pm!
St. Andrew's Garage Sale is open on Thursdays 12pm to 6pm. As usual we'll have many free items plus stuff for sale. Carrying out Jesus' command to love our neighbors, St. Andrew's holds a weekly garage sale to provide clothes and home items for those in need. We hope to bless Nedrow and the neighboring community, and be a welcoming place to all who stop in.
Bishop's

Visit!

Sunday, June 11 at 9:30am
Anglican Mission Bishop Gerry Schnackenberg will visit St. Andrew's on Sunday, June 11 at our 9:30 am worship service. We will have baptisms, confirmations and a wedding vow renewal followed by a joyous feast. Contact Fr. Steve immediately if you wish to be baptized, confirmed or renew your wedding vows. Join us as we celebrate God's renewing power in our congregation.
Bishop
Gerry!
The Rt. Rev. Gerry Schnackenberg.
The Rt. Rev. Gerry Schnackenberg is the Rector of Epiphany Anglican Church in Longmont, CO and the Bishop Emissary for the Rt. Rev. Sospeter Ndenza of the Diocese of Kibondo in Tanzania.
Church

Picnic!

Sunday, July 23 at Kelley Park.
St. Andrew's Church picnic will be on Sunday, July 23rd at Kelley Brothers Memorial Park in Nedrow. Worship is at 9:30 am followed by a picnic and celebration of Fr. Sam Coilpillai's ministry. St. Andrew's will provide paper goods, drinks and a hot grill. Bring dish to pass and your own meat to grill. We'll have games and great fun with great friends. Thank you to Don Ackley-Perot, St. Andrew's Senior Warden, for organizing this event.
Celebrate

Sam!

The Rev. Samuel & Hepsie Coilpillai.
On Sunday, July 23rd at Kelley Brothers Memorial Park in Nedrow, we will celebrate the ministry of Fr. Sam and his wife, Hepsie. They will be returning to India in August for an indefinite visit with their family there. Fr. Sam's faithful and loving visits to our homes and hospitals, his prayers and wise counsel will be greatly missed.
Marriage

Course

Coming in 2017!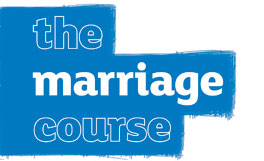 St. Andrew's continues to support marriage and is planning to run the Marriage Course 2017. Please contact Fr. Steven Evans asap if you are interested.
Nedrowfest
Sunday, August 13, 1-4pm!
NEDROWFEST is a FREE family friendly festival for Nedrow and neighboring communities in the parking lot of Cornerstone Plaza at the corner of S. Salina and Leonard Ave. in Nedrow sponsored by St. Andrew's Anglican Church, Christ is King Baptist Church and Psalm 19 Ministries. Check us out on Facebook. Thank you to Jenny Hart for her great organizational work.
Parenting

Course

Coming in 2017!
St. Andrew's is currently preparing to launch the Alpha Parenting Course to support parents in our church and community. Please watch our web site and Facebook page for more information.
The AMIA
Anglican Mission in America!
St. Andrew's is thrilled to be a partner with the missionary movement of the Anglican Mission in the Americas: A Society of Mission and Apostolic Works. We invite you to partner with us.
On
Mission
Missional Christians Wanted!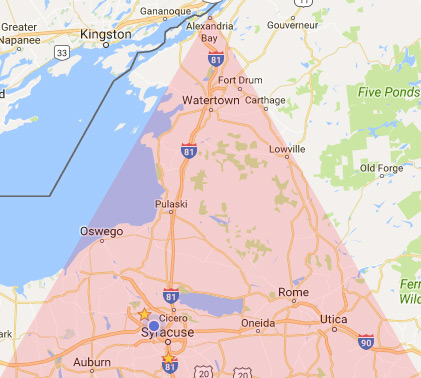 St. Andrew's was established in 1902 as a church plant. Now over 100 years later, we are praying about planting new churches in Central NY, the Mohawk Valley, Northern NY and elsewhere in upstate NY.
Anglican FAQ
St. Andrew's is part of the world-wide family of Christ followers called Anglicans. Find out more about who we are, what we believe and our ancient Anglican origins. Under development
Resources
Visit our Resources page for links to books, videos and web sites that will build your faith and support you as you seek to know Christ and follow Him as Lord. Read More
Our Mission
Jesus came to them and said, "All authority in heaven and on earth has been given to me. 19 Therefore go and make disciples of all nations, baptizing them in the name of the Father and of the Son and of the Holy Spirit, 20 and teaching them to obey everything I have commanded you. And surely I am with you always, to the very end of the age."