Current
Worship

Schedule


9:30 am

Sundays

December 2017
3 - 9:30 am St. Andrew's Celebration
10 - 9:30 am Sunday Worship
17 - 9:30 am Sunday Worship
24 - 9:30 am Christmas Eve Worship
25 - 10 am Christmas Day Worship
31 - 9:30 am Sunday Worship

January 2017
7 - 9:30 am Sunday Worship
14- 9:30 am Sunday Worship followed by Annual Meeting
21 - 9:30 am Sunday Worship
28 - 9:30 am Sunday Worship.
Come to
St. Andrew's!
Visit our Sunday page for more about Sunday services St. Andrew's.
Sunday

School
for December!

December 2017!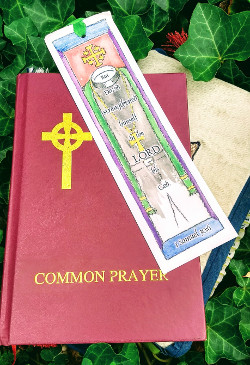 The Book of Common Prayer has nourished the souls of Anglicans and other faithful Christians for nearly 500 years! On Sundays Dec 10 & 17, Fr. Steve Evans will lead our Sunday School class teaching how the Daily Office in the BCP can deepen your relationship with God. We will be using the BCP 2011 and they will be available for whoever needs one.
Christ the King

Healing Service

Sunday, November 26th at 9:30am!
At St. Andrew's we love to pray, especially we love to pray for God to heal the sick. We believe that God still heals. Why? It's taught in the Bible and we have seen him do it. Sometimes He uses doctors and medicine. Sometimes he performs immediate miracles. Sometimes we see improvement where there has been none in the past. Sometimes we wait for answers. We trust God and pray for all who have needs.

We promise not to embarrass people or do anything weird, spooky or manipulative. We will simply pray trusting in God's love, mercy and power.
Garage

Sale
Giveaway!
Thu. Nov 30 ~ 12-6pm
Fri. Dec 1 ~ 12-6pm
Sat. Dec 2 ~ 10am-3-m

Come to St. Andrew's Garage Sale End-of-the-Year-Giveaway! We have clothes, coats, shoes, boots, dishes, toys, games, appliances, home decor, Christmas decorations, books, vases, glassware and so much more -- AND IT'S ALL FOR FREE! Everything will be available inside St. Andrew's storefront, 6136 S. Salina St., Syracuse, NY 13205.
For more information about our Garage Sale ministry check out our page and like our Facebook page.
St. Andrew's Day

115th Anniversary

Sunday, December 3rd!
On Sunday, Dec. we will celebrate both the 115th anniversary of St. Andrew's Anglican Church and St. Andrew's Day (which is Nov 30th). On this special day we will worship as our founders did: in a storefront on S. Salina St. using the 1892 Book of Common Prayer singing the old hymns. Please join us for this special celebration of St. Andrew's. Bring a story or testimony of how God has used this church in your life and, like St. Andrew himself, bring a friend.
Family
Meeting
Sunday, December 3 following worship!
On Sunday, Dec. 3rd following the worship service Fr. Steve Evans will hold a family meeting to discuss important issues of parish life. We'll talk about new challenges and opportunities with the Anglican Mission, the finances of the church and some things Fr. Steve is planning for 2018.
On
Mission
Missional Christians Wanted!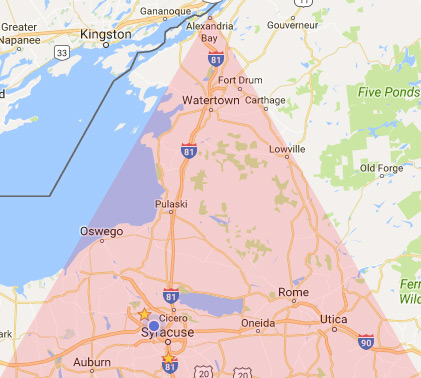 St. Andrew's was established in 1902 as a church plant. Now over 100 years later, we are praying about planting new churches in Central NY, the Mohawk Valley, Northern NY and elsewhere in upstate NY.
Christmas Eve & Day Services
Dec. 24 at 5pm and Dec 25 at 10am!
Christmas Eve falls on a Sunday this year and we will have our normal Christmas Eve service with a Children's Pageant and children's story from Fr. Steve, in our normal Sunday morning service at 9:30 followed by a brunch.
At St. Andrew's we also worship on Christmas Day at 10 am to celebrate Jesus Christ the Newborn King!

St. Andrew's

2018 Annual Business Meeting

Sunday, Jan 14, 2018 at 11am
St. Andrew's Anglican Church 2018 Annual Business Meeting will be Sunday, January 14, 2018 at 11 am following the worship service. We will be confirming a new Senior Warden and Vestry member, reviewing God's work in our church in 2017, presenting the 2018 budget and praying for our ministry in 2018.
Marriage

Course

Spring 2018!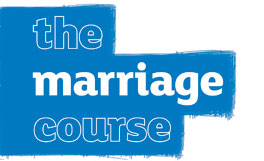 St. Andrew's continues to support marriage and is currently running it's 2017 Marriage Course. Watch here for 2018 dates. Please contact Fr. Steven Evans asap if you are interested.
See St. Andrew's Marriage page for more support for marriages.
Anglican FAQ
St. Andrew's is part of the world-wide family of Christ followers called Anglicans. Find out more about who we are, what we believe and our ancient Anglican origins. Under development
Resources
Visit our Resources page for links to books, videos and web sites that will build your faith and support you as you seek to know Christ and follow Him as Lord. Read More
Our Mission
Jesus came to them and said, "All authority in heaven and on earth has been given to me. 19 Therefore go and make disciples of all nations, baptizing them in the name of the Father and of the Son and of the Holy Spirit, 20 and teaching them to obey everything I have commanded you. And surely I am with you always, to the very end of the age."