Current
Worship

Schedule


9:30 am

Sundays

December 2018
2 - 9:30 am Sunday Worship.
9 - 9:30 am Volunteer Celebration.
16 - 9:30 am Sunday Worship.
23 - 9:30 am Lessons and Carols.
24 - 5 pm Christmas Eve Worship (Mon).
25 - 10 am Christmas Day Worship (Tue).
30 - 9:30 am Sunday Worship.

January 2018
6 - 9:30 am Epiphany Sunday Worship.
13 - 9:30 am Sunday Worship followed by Annual Meeting.
20 - 9:30 am Sunday Worship.
27 - 9:30 am Sunday Worship.
Pray!
Pray the Daily Office!
Fr. Steven Evans has challenged St. Andrew's to pray the Daily Office during Advent and Christmastide 2018-2019. He has created a Daily Office Booklet for the seasons of Advent and Chrsitmastide 2018-19. View and download that from his Dropbox here.
Morning

Prayer

Thursdays at 10 am.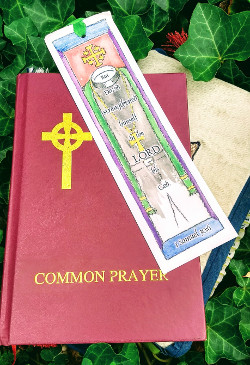 St. Andrew's is committed to being a "House of Prayer for all peoples" (Isaiah 56:7). Join this faithful group who is committed to praying for the church, our community, those in need, the lost and for God to be glorified.
Special Invitation: If your prayer life is not what you want it to be or you are a beginning pray-er, please come and be inspired and trained to pray. This time of prayer will be good for your soul.
We use the Daily Office in the Book of Common Prayer 2011, praying as Christians have for centuries. We have plenty of extra copies for everyone to participate.
Come to
St. Andrew's!
Visit our Sunday page for more about Sunday services St. Andrew's.
SUNDAY WORSHIP LOCATION: Enter the door that says "Psalm 19" at 6138 S. Salina St.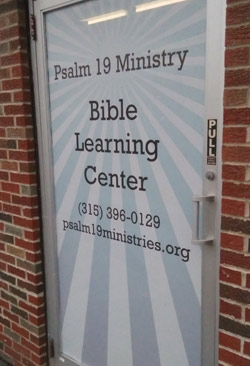 Volunteer
Celebration!
Sunday, December 9
St. Andrew's is blessed with so many faithful volunteers, both members of the church and friends from the community, who selflessy give of their time and talents to serve God and His church.
On Sunday, Dec. 9 we will recognize our volunteers during the worship service and have a celebration dinner following. Please join us for this festive occasion.
Food Bank

Mobile Food Pantry!

Friday, Dec 12, 4-6 pm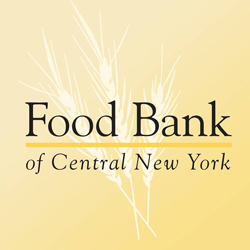 St. Andrew's partners with the Food Bank of CNY to serve families in need in our community by giving away boxes of food: fresh produce, dairy products and bread. Each box should feed a family of 4 for a several days.
First come, first served beginning at 4 pm and ending at 6 pm. No proof of eligibility needed; however, we are hoping to serve needy families in our community. Please spread the word. God bless you all.
Faith Builders
for Kids!
Next event TBA.
At Faith Builders for Kids events, St. Andrew's kids and their friends are growing deeper in their faith in God through their study of the Bible.
These are fun events for kids PreK-Grade 6 to grow in their faith in Christ, make friends and build with Legos! Bring your kids and/or grandkids and their friends. Martha Rescigno and Alyx Evans are leading these monthly events.
Lessons & Carols
Sunday, December 23 at 9:30 am
The historic Anglican service of Lessons and Carols is a wonderful worship experience of reading the Scripture and hymns, leading us deeper in our worship of Jesus Christ our Lord.
Christmas Eve
Monday, December 24th at 5 pm
Please join us for our family friendly Christmas Eve service at 5 pm. There will be a special Christmas story for the kids read by Fr. Steve.
Christmas Day
Tuesday, December 25th at 10 am
St. Andrew's worships on Christmas Day at 10 am. If you have never worshiped on Christimas Day before, we strongly encourage you to come. You will soon wonder how you ever lived without it.
St. Andrew's

Garage Sale

Wednesdays, 12-6 pm.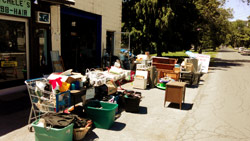 St. Andrew's Garage Sale is closed for the season. We'll open in the Spring of 2019.
Missional

Christians

Missional Christians Wanted!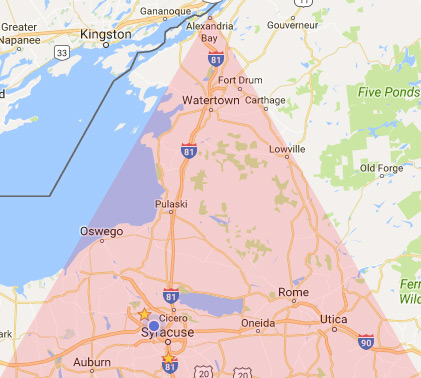 St. Andrew's was established in 1902 as a church plant. Now over 100 years later, we are praying about planting new churches in Central NY, the Mohawk Valley, Northern NY and elsewhere in upstate NY.
Anglican FAQ
St. Andrew's is part of the world-wide family of Christ followers called Anglicans. Find out more about who we are, what we believe and our ancient Anglican origins. Under development
Resources
Visit our Resources page for links to books, videos and web sites that will build your faith and support you as you seek to know Christ and follow Him as Lord. Read More
Our Mission
Jesus came to them and said, "All authority in heaven and on earth has been given to me. 19 Therefore go and make disciples of all nations, baptizing them in the name of the Father and of the Son and of the Holy Spirit, 20 and teaching them to obey everything I have commanded you. And surely I am with you always, to the very end of the age."